Education
The Idaho State Liquor Division was established in 1935, following the repeal of prohibition, as a means of providing greater control over the distribution, sale, and consumption of beverage alcohol. Organizationally, the Division has been a division of the Office of the Governor since 1974.
Idaho is one of 21 jurisdictions nationwide that control the sale of alcohol beverages. (Seventeen control states and four counties in Maryland.) These jurisdictions account for almost 27% of the U.S. population, and regulate their own retail and/or wholesale distribution of beverage alcohol.
The Division operates 170 retail outlets throughout the State. Of those, 66 are state liquor stores staffed and operated by Division employees, and 105 are contract operators.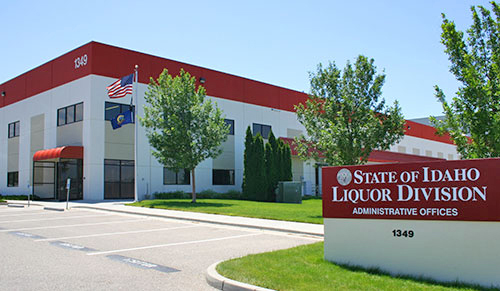 The Division's central office and warehouse are located in Boise. A Central Office staff of 22 and three District Managers oversee all administrative aspects of the business including purchasing, accounting, information technology, human resources, contracts, and store supervision. Fourteen warehouse personnel, co-located with the administrative office, receive, store and distribute more than 1,000,000 cases annually over a geographic area of 83,000 square miles. The warehouse typically contains about 180,000 cases valued at nearly $10 million.
Idaho's system of liquor control provides benefits to all of Idaho's citizens. Moderation and temperance in control states generally reduce social costs associated with alcohol consumption. Additionally, Idaho law provides for the distribution of liquor profits to specific state programs, the General Fund, and 44 counties and 200 cities. Over the last decade $440 million was distributed to state programs, counties and cities.