Licenses & Permits
Applications
Manufacturer's License
Resident Representative Permit Application
Direct Payment Authorization Form
Special High Proof Ethyl Alcohol Permit
Distilllers Bond
Sales for Medical or Scientific Purposes
Terms of Permits or Licenses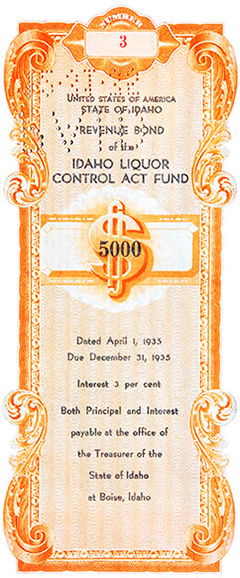 Security
All Supplier Representatives are required to wear (or be escorted by someone wearing) an Identification Badge, while conducting business at any State Liquor Store or Special Distributor.
Supplier Representatives are required by Rules of the Idaho State Liquor Division 15.10.01, section 021; to have Supplier Representative Permits in order to conduct business at any liquor store or distributing station. Permits are required for all Idaho resident representatives.
Supplier representative permit information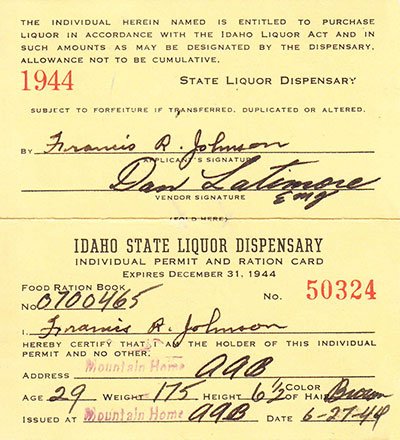 Supplier Representative Permits are issued annually by ISLD Purchasing and Distribution. Each product listed by ISLD is required to have in-state Representation either through the use of a direct Sales Representative or Brokerage firm. There is a $50.00 annual permit fee payable upon issuance of the permit.
Out of state Supplier Sales Management personnel may obtain a supplier Representative Permit only as an associate of the Idaho Sales Representative or Broker. If a permit is obtained, an identification badge is also required.
Out of state Sales Management personnel are expected to be accompanied by their Idaho Representative or Broker when conducting business in any State Liquor Store or Special Distributor. Should out of State Supplier Sales management personnel wish to visit stores unaccompanied by their Idaho Representative, they must first obtain permission from the Deputy Director of Retail Operations.
Permits and badges can be obtained by sending a Permit Application and current photo to badge@liquor.idaho.gov; or by a scheduled appointment at the ISLD Central Office to complete this process on premise.
Information Regarding Retail Beer, Retail Wine, or Liquor can be found by contacting the Idaho State Police-Alcohol Beverage Control Division.